Since I last posted, there have been some big changes that have taken place in my life, which includes finding myself after 23 years being back in the real world with a "j-o-b". My home situation dictated right before the holidays that I needed to do what I needed to do to help support my family. Initially, I made the decision to go incognito for a bit so I could process these changes, sort them out and embrace what needed to be done. Now that a little time has passed, I feel ready to share what these changes are and what it means for me going forward. I have to admit that posting this has me a bit nervous, but my heart is telling me that it's the right thing to do.
For the past sixteen and a half years, I have dedicated myself exclusively to my Close To My Heart business. It has been a true blessing in my life, allowing me to do all the things that I love to do, all while calling it my job!
I have met and worked with hundreds, if not thousands, of some of the most amazing women, many of which will continue to be lifelong friends of mine. I've earned several all expense paid cruises where my husband and I got to see some of the most beautiful places we had ever seen. I've had the honor of representing Close To My Heart multiple times in ways that I would never have imagined. I was asked to be a part of things that made me grow as a leader and asked to do things that put me way out of my comfort zone, which in turn has made me the confident person I am today. And for all of these reason and many more not mentioned, I have to say that I've been truly blessed and am grateful for it all.
It's because of all of these wonderful things that I just mentioned that my new circumstances were initially difficult for me to embrace.
I knew that there were going to be major ripple effects on my business, including my personal availability and my creative time. This has given me the opportunity to dig deep and to give myself permission to define what my "new normal" will be and what you will be able to expect from me.
Anyone who has followed my blog knows that I have a passion for creating. I can promise you this...that is one thing that will not change. Creating is not only what I love to do...it's my therapy. I will continue to use and offer Close To My Heart products through my posts and my creativity, just in a different way than before. I have always had visions of what I've wanted to do with my blog, I just found that I often ran out of time because there were always things that I had to do that often took me away from what I wanted to do. Now that has changed, and I feel I'll be able to offer a greater variety to what I post. For that, I am excited.
I hope that you will continue to join me along this new journey.
Leave me a message and have your name put in for a drawing for this adorable "LOL" My Acrylix stamp set! I will draw the name of the lucky winner on March 15!
It could be YOU!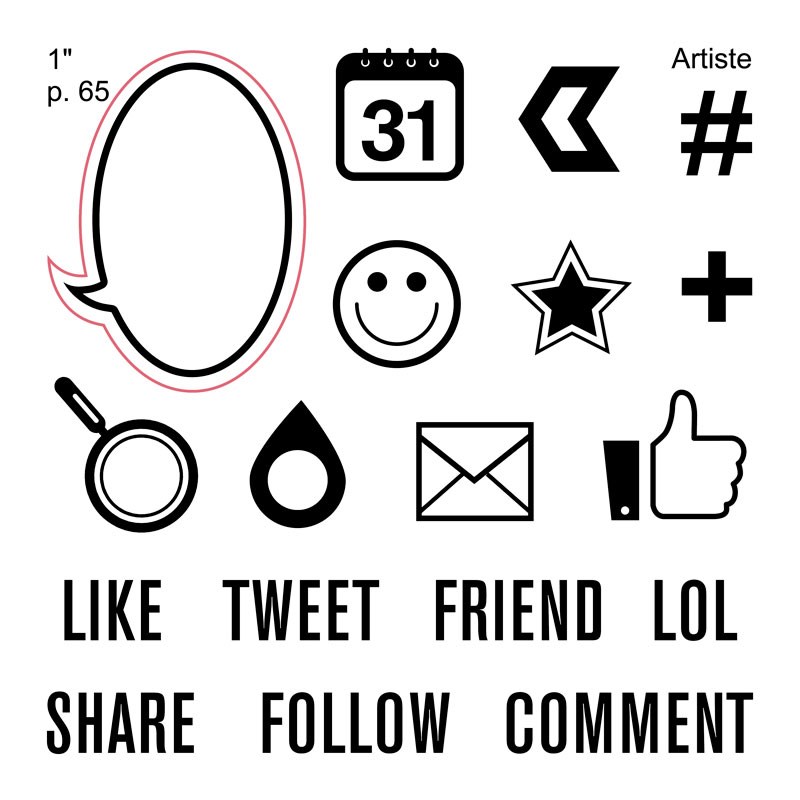 Thanks for "listening" !